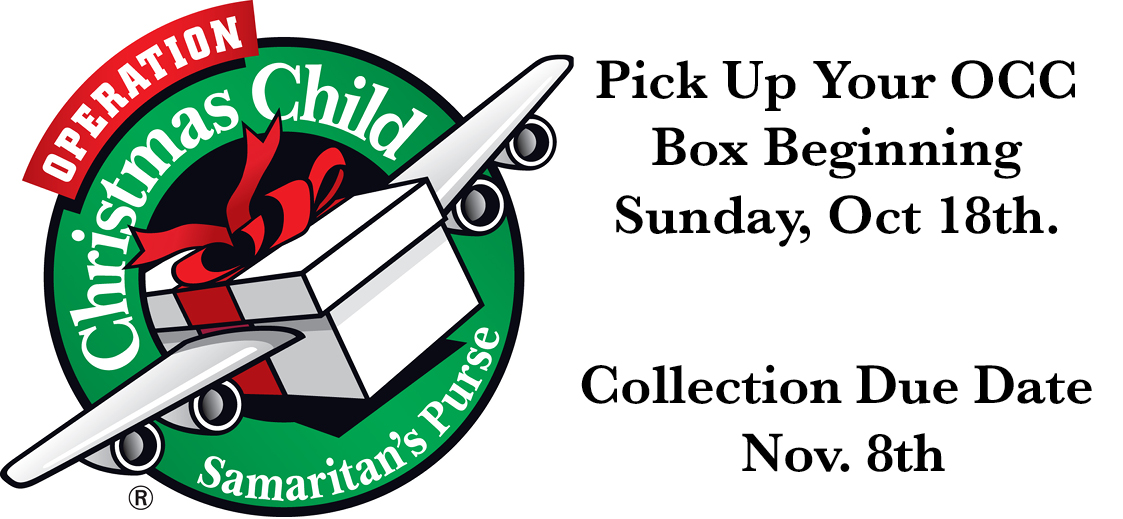 Pick up your Operation Christmas Child box this Sunday, October 25th, at the resource table or contact to arrange another time to pick up your box.
Filled boxes need to be returned by Sunday, November 8th.
---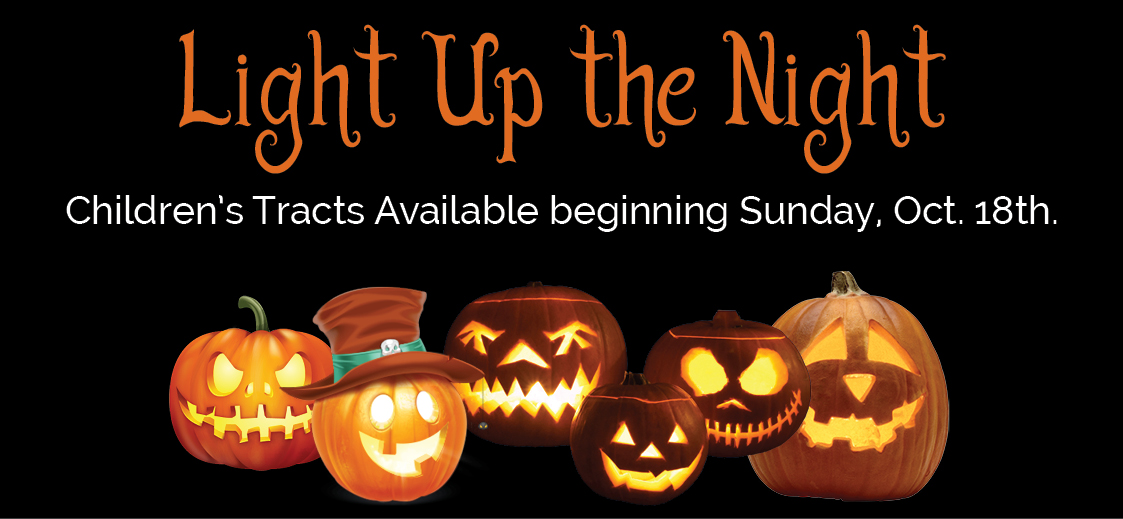 We have tracts to hand out to families during Halloween. This is a great time even during Covid to share the good news. Take them to share with your neighbors and friends. These are available this Sunday, October 25, at the resource table or you can arrange a time to pick them up by emailing .
---
Fall 2020 Children Resources
We are all missing our times together on Sundays with our NW Kids! I know this season is hard on all members of the family. We want to provide resources for you to help lighten that load as much as possible. For our Fall season, we have chosen a Bible study and passage of Scripture for our NW Kids to study and meditate on, both at home and in the hopes that we will be able to gather here at NW before the year is finished. This is a 13-week study that will start on September 6th and run through the end of November. It is one lesson per week.
How to Participate:
Send an email to to request materials and let me know if you are joining in! I will then send you a pdf of the study.
If you need help with craft supplies, let me know! This lesson plan was revised with this season in mind, so most of the activities need things you already have at home.
Scripture Memory Challenge:
1 John 4:7-12
Every child can memorize all or some of this passage. Over the next two months, I want our kids to be working on this section and then video and send it to me! We will be using those recordings to create a special video. Parents, please help your kids do this and reward as you deem appropriate. Let me know if I can help!
---
Sunday Children's Video
Each week our children's ministry team is producing a video just for our NW Kids! Click
HERE
to see this week's video!
---
We are excited to hopefully start offering limited classes for our preschool kids (crawlers - 4 year olds) to make it more enjoyable and beneficial for them and parents. In order to do this, we need volunteers to lead our classes! This will be for the 9am service only at this time.
Would you be willing to serve the families of North Wake by caring for our preschoolers or teaching our grade school classes (hopefully very soon)? Your commitment would be through the end of January. To sign up, click HERE! (Guidelines for volunteers are below.) If you have questions, email .
*Dates to be Determined.
For more information, click HERE.